The aim of Pavlidis Estate is the production of premium wines, with pleasing aroma and flavor characteristics but also with a distinct and recognizable character.
To fulfill this goal, the Estate has planted 60 hectares of privately-owned vineyards in order to achieve a complete control of the quality of its production. In these vineyards, native and international winegrape varieties are grown with the aim to reveal the unique characteristics of our region, a terroir used from ancient times until today for vine cultivation.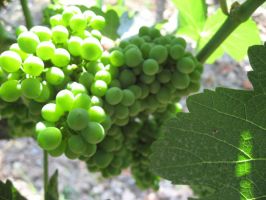 It is our strongest belief that wine personality is ultimately connected to the vineyard and brings with it the hallmark of the soil where the vines roots, the climate of the region and the characteristics of the grape variety. Modern viticultural practices ensure optimum berry ripening while state-of-the-art winemaking technology faithfully reproduces the organoleptic characters originating in berry cells by ensuring a perfect extraction of the grapes' aromatic and flavor virtues.